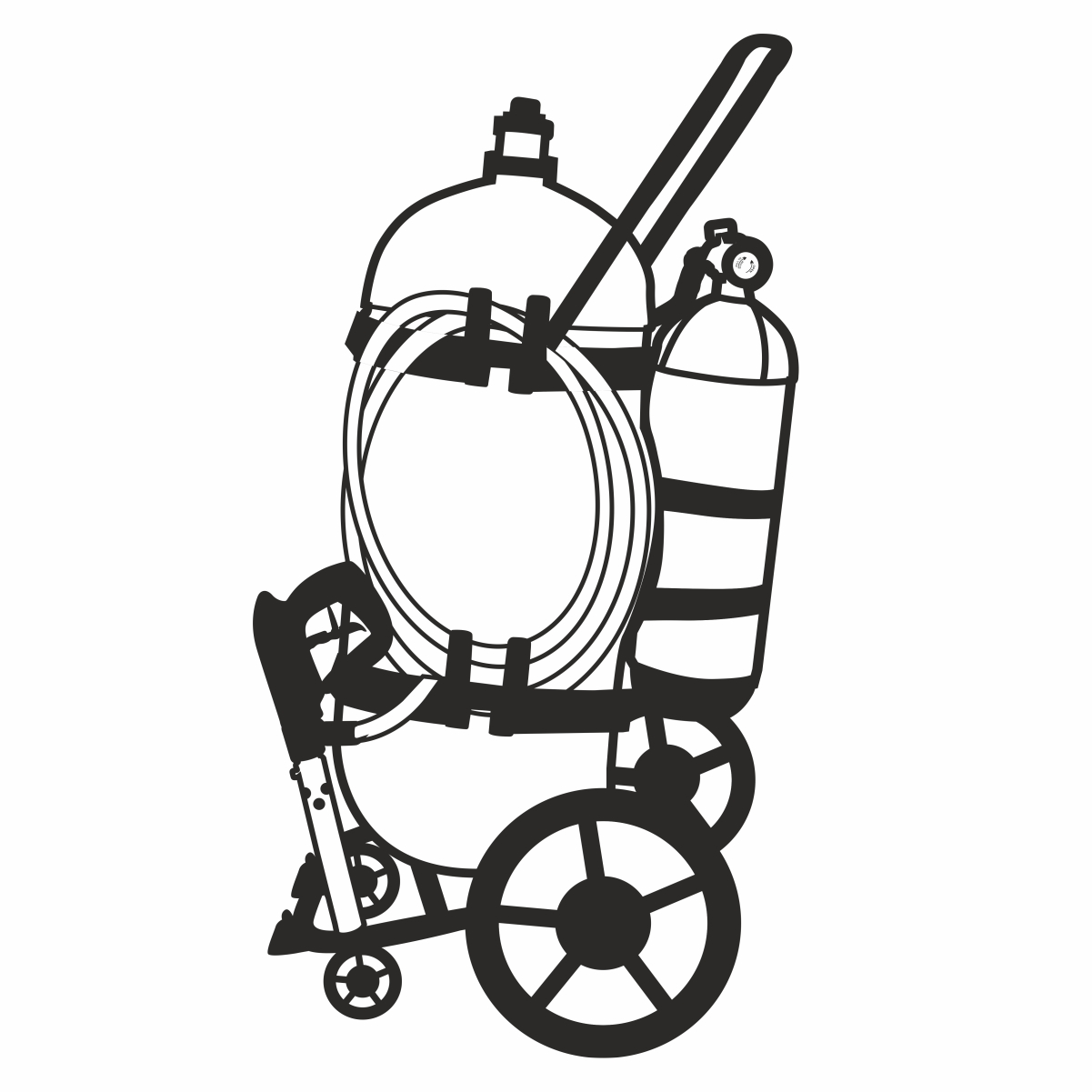 High Pressure water mist & CAFS is an effective first responder as it assure maximum fire rating of 55A, 233B,E1000V with control discharge and lidgt weight gun of 750 grams approx.The lanching Distance is ≥ 12 meters and is applicable on all three classes of fire (Class A, Class B & Electrical/Short Circuit Fire).We also provide AR AFFF for solvent fires with our system.
HSE team/fire personal would like to respond immediately to dowse Class A Class B and Electrical Fire but the difficulty is minimum fire performance and lanching distance .Maintenance is a big and onging issue. it is difficult to hold 17 kg extinguisher in hand and do fire fighting.
Technical Spacification

Specifications
9 liter Carbon Composite with PET Liner
50 liter Carbon Composite with PET Liner
Product Images
Operating Pressure
37-38 bar
37-38 bar
Weight of Empty System
≤ 11 Kg
≤ 40 Kg
Weight of FIlled System
≤ 20 Kg
≤ 90 Kg
Diameter for Vessel (Red)
≤ 20 Kg
≤ 90 Kg
Height
670mm (Approx)
1100mm (Approx)
Minimum Length of Hose
1.3 Meters
5 Meters
Weight of Extinguisher Gun (Jet Model)
750 gms. (Approx)
750 gms. (Approx)
Minimum Functional Time with Continuous Jet
26+ sec. (Approx)
145+ sec. (Approx)
Lanching Distance
≥ 12 Meters
≥ 12 Meters
Propellant
Compressed Air
Compressed Air
Fire Rating
55A, 233B, E1000V
55A, IVB, E1000V
Reffered Standards
EN 3-7:2004+A1:2007-10
EN 1866-1:2007-10
Ultra Light Carbon Composite PET Liner PESO Approved Cylinder - 20 Years Shelf Life
2.0L X 300 bar
6.8L X 300 bar
Copyright 2022, Daasnav. All rights reserved.